12bet Support
The 12bet customer support is a team of employees that regularly help the customers of this company in solving some problems or simply ask their questions. This article will give you more information about the 12bet support service and the ways of 12bet contact in India. We do believe that after reading this review, you will be able to ask for help in case of some issues without difficulties.
How to contact 12bet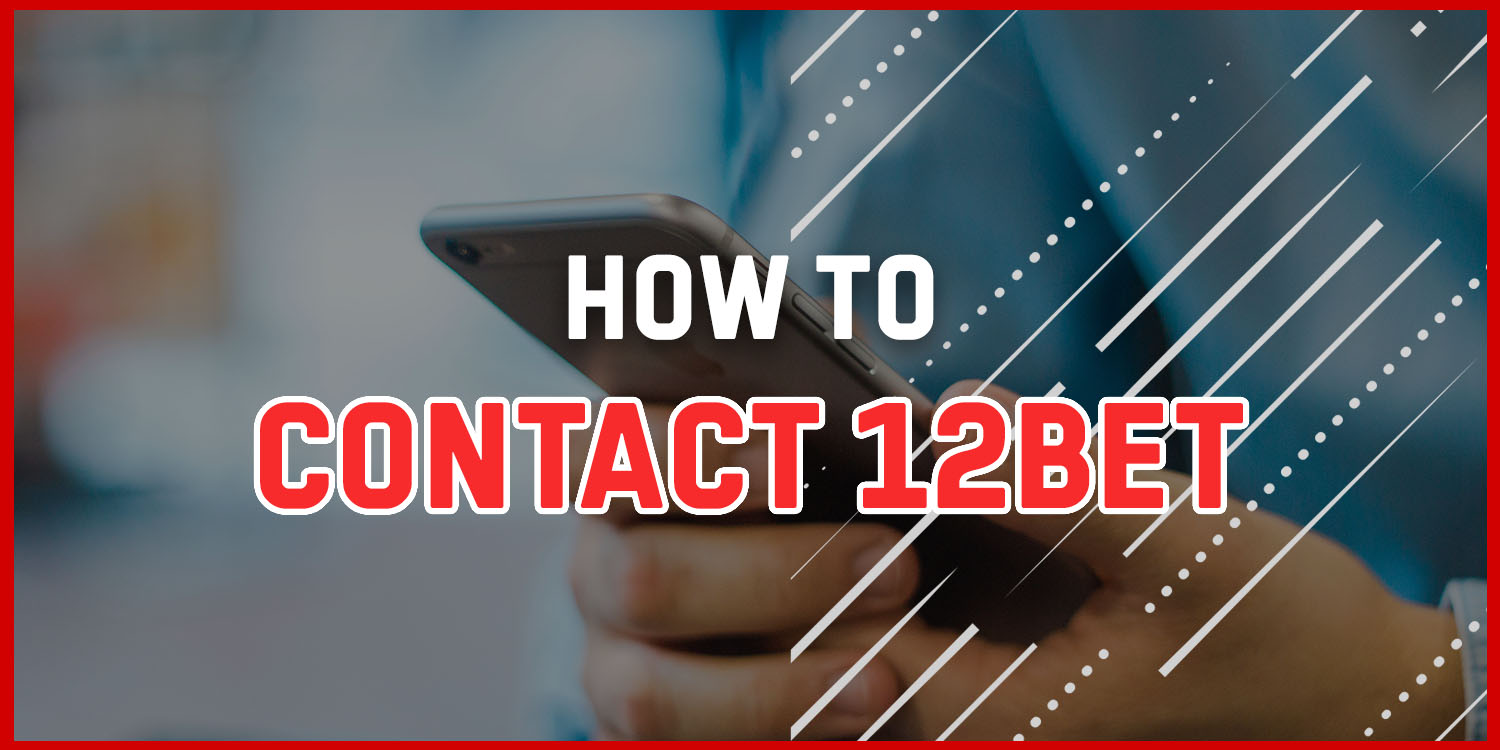 As we have noticed, if you face some issues during betting or gambling on the 12bet website or even in its application, you can contact 12bet representatives. The bookmaker's technical help is available 24 hours a day, seven days a week. To contact professionals, utilize the following methods: phone number, email, social media platforms, online chat, and the site's feedback form.
Below you may get familiar with all the listed ways of 12bet contact in India.
Email
The company has two emails, which you can send letters to depending on the kind of problem or question you have.
You should shortly express the cause for the request in the subject line, and in the body of the letter, you must describe the problem in detail, and if required, including scanned copies of documents or some screenshots.
Usually, the operators respond in 30-40 minutes. However, the waiting period may take up to 1-2 hours if there is a strong workload. But be sure that finally, the 12bet specialists will provide a thorough response, outlining the best solution to the problem.
Live Chat
To contact 12bet through the live chat, you will need to do these actions:
Go to the 12bet site;
Click on the icon of a message at the right corner;
In the pop-up window, enter your problem.
This way is considered the fastest. The employees usually respond within a few seconds. Indian users should be quiet in the language of communication because the 12bet representatives speak both English and Hindi.
Social Media
Social networks are widely used by the 12bet bookmaker. The company has accounts in the next media:
Facebook
Twitter
YouTube
Instagram
Telegram
WhatsApp
Phone Number
A phone number of 12bet is the following: +639664523171. The operators respond quite quickly here. If you want to solve your problem faster, you should formulate it as accurately and clearly as possible.
Site Help Centre
There is also a special feedback form in the Support section of the 12bet website. If you fill it, its representatives will also be able to help you. By the way, this method can be used both by registered users and guests.
There is what you should write in this form:
Name;
Email;
Reason for request.
Head Office address
12bet is run by Pacific Sea Invests and is located in Makati City, Philippines. Its customer service post is P.O. Box 1530, Makati Central Post Office.
How to complain about 12bet customer service
If you have a problem with a support operator, you should seek assistance from the company's management. If it doesn't work, you can file a complaint with a third-party service provider. This might be due to three chief reasons:
Illegal profile banning;
Refusal to pay money;
Incorrect rate computation.
12bet tries to solve all the problems without any conflicts. Nevertheless, if it refuses to meet you halfway for whatever reason, contact the institution that provided the papers for gaming activity.
FAQ
Do 12bet support representatives speak Hindi?

Yes, they do. The 12bet support representatives also speak English, Kannada, Marathi, Telugu, and Malayalam.
May I be blocked for unpleasant statements towards the 12bet employees?

Yes. That's why we recommend you be careful in your statements and respect the work of the bookmaker's employees.
What should I do if the support team ignores me?

Don't panic if there are one or even two hours left without an answer from the support team. This means that the company has many requests and will respond to you a bit later.